We are home of the Original and Best Selling
"How to Get Your Ex Back" Click Here
Prevent Premature Ejaculation
My Story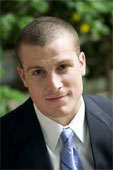 Hi, my name is Simon Taylor and I had suffered from premature ejaculation for years. My story on how I overcame premature ejaculation may interest you.
I am 29 years old and had been in numerous relationships in my 20's. In each and every one I experienced that horrendous moment when I prematurely ejaculated. If you had experienced it as many times as I have, you would know it is embarrassing and disheartening. Of course it is also frustrating to end a pleasurable moment of intimacy so quickly.
---

Sweet Bruschetta

BACK
Special Advertisers Section...
The Secret Recipes For Your Favorite Dishes
Discover the Secrets to America's Most Wanted Recipes. Learn the jealously guarded secrets behind actual dishes from The Cheesecake Factory, KFC, The Olive Garden, McDonalds,Red Lobster, Hard Rock Cafe...(far too many to list here)and learn how to easily cook them yourself! Check it out
here!
Copy Cat Recipes
Cook the same recipes from your favorite restaurants for friends and family and have them convinced that you've ordered in. They simply will not believe that you've learned the secret, guarded recipes from the best restaurants. To check out these recipes click here!
The E-Cookbook Library
A lifetime membership and access to hundreds of cookbooks with new books being added constantly. Amazing new concept...never buy a new cookbook again, there will never be a need. Click here to check it out!
A great way to begin an Italian dinner is with the classic bruschetta appetizer. This recipe gets absolutely rave reviews for being the best recipe for bruschetta and it is an amazingly sweet variation! It will get your date's mouth wtaering for the dinner to follow. This recipe is a little lengthy but it is well worth it.
Ingredients:
1/2 Cups balsamic vinegar
2 1/2 Tablespoons honey
2 1/2 Tablespoons golden brown sugar
1/2 Tablespoon chopped fresh thyme
2 4-Inch-diameter portobello mushrooms, stemmed, dark gills removed
1 Tablespoon olive oil
1 Red onion, sliced (about 6 cups)
2/3 of a Large red bell pepper
1 Tablespoon thinly sliced green onion
1 Tablespoon chopped fresh basil
1/2 Garlic clove, minced
8 slices from a 3 1/2-Inch-diameter sourdough or French-bread baguette.
Additional olive oil
1 Large bunche arugula (about 5 ounces), coarsely chopped
Rosemary Aioli
Directions:
Preheat oven to 375°F.
Mix vinegar, honey, brown sugar and thyme in medium bowl.
Transfer 1/2 cup marinade to small bowl; set aside.
Place mushrooms in 15x10-inch glass baking dish.
Pour remaining marinade over mushrooms.
Cover baking dish with foil and bake until mushrooms are tender, about 40 minutes.
Transfer mushrooms to work surface; cool.
Cut mushrooms into 1/2-inch-wide slices.
Heat 2 tablespoons oil in heavy large skillet over medium heat.
Add red onions and sauté until very tender and beginning to brown, about 25 minutes.
Pour in reserved 1/2 cup marinade and cook until liquid is absorbed and onions are glazed, about 6 minutes.
Set onions aside.
Char bell peppers over gas flame or in broiler until blackened on all sides.
Enclose in paper bag and let stand 10 minutes.
Peel, seed and chop peppers.
Place peppers in medium bowl.
Add green onion, basil, garlic and 1 tablespoon oil and toss to combine.
Preheat oven to 375°F.
Place bread slices on baking sheet.
Brush bread with additional olive oil.
Bake until lightly toasted, about 10 minutes.
Layer portobello mushroom slices, arugula, onions and then bell pepper mixture atop bread slices.
Bake until heated through, about 3 minutes.
Season to taste with salt and pepper.
Drizzle bruschetta with Rosemary Aioli.
Serve immediately.
Recommendations:
As a main dish we recommend the veal piccata.
As side dishes, we recommend the butter noodles and the baked tomatoes.
For dessert we recommend the bananas foster.


BACK
Have you tried this recipe?
Leave a comment on it!