We are home of the Original and Best Selling
"How to Get Your Ex Back" Click Here
Prevent Premature Ejaculation
My Story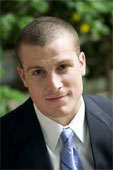 Hi, my name is Simon Taylor and I had suffered from premature ejaculation for years. My story on how I overcame premature ejaculation may interest you.
I am 29 years old and had been in numerous relationships in my 20's. In each and every one I experienced that horrendous moment when I prematurely ejaculated. If you had experienced it as many times as I have, you would know it is embarrassing and disheartening. Of course it is also frustrating to end a pleasurable moment of intimacy so quickly.
---

Hot Chili Cocoa

BACK
Special Advertisers Section...
The Secret Recipes For Your Favorite Dishes
Discover the Secrets to America's Most Wanted Recipes. Learn the jealously guarded secrets behind actual dishes from The Cheesecake Factory, KFC, The Olive Garden, McDonalds,Red Lobster, Hard Rock Cafe...(far too many to list here)and learn how to easily cook them yourself! Check it out
here!
Copy Cat Recipes
Cook the same recipes from your favorite restaurants for friends and family and have them convinced that you've ordered in. They simply will not believe that you've learned the secret, guarded recipes from the best restaurants. To check out these recipes click here!
The E-Cookbook Library
A lifetime membership and access to hundreds of cookbooks with new books being added constantly. Amazing new concept...never buy a new cookbook again, there will never be a need. Click here to check it out!
I know...chili in your cocoa? It sounds strange but it is definitely not. It tastes wonderful! It is always good to follow up a spicy meal with some chocolate, but adding a little chili to that creamy hot chocolate only makes it better. And we are talking about real hot cocoa here, not the kind from a pouch that you mix with water. The main ingredient should always be milk.
Ingredients:
1/4 Cup unsweetened cocoa powder, the good kind...not Hersheys. Go to a chocolatier or your local specialty organic food store.
1/3 Cup sugar
1/2 Teaspoon ground cinnamon
1/2 Teaspoon ground nutmeg
1/4 Teaspoon ground chili peppers
1/8 Teaspoon salt
3 1/2 Cups milk
1/2 Cup hot water
1 Teaspoon vanilla extract
Cinnamon sticks
Directions:
In a saucepan combine the cocoa, sugar, cinnamon, nutmeg, chili and salt. Blend in hot water.
Bring to a boil over medium heat and stir for 2 minutes while boiling.
Add milk, stir and heat thoroughly, but do not boil.
Remove from heat and stir in the vanilla. Beat until foamy.
Serve hot with the cinnamon sticks.
Recommendations:
As a main dish we recommend the mango avocado salad.
As a main dish we recommend the spicy snapper.
As a side dish, we recommend the spicy tomatoes.

BACK
Have you tried this recipe?
Leave a comment on it!