We are home of the Original and Best Selling
"How to Get Your Ex Back" Click Here
Prevent Premature Ejaculation
My Story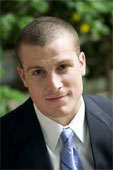 Hi, my name is Simon Taylor and I had suffered from premature ejaculation for years. My story on how I overcame premature ejaculation may interest you.
I am 29 years old and had been in numerous relationships in my 20's. In each and every one I experienced that horrendous moment when I prematurely ejaculated. If you had experienced it as many times as I have, you would know it is embarrassing and disheartening. Of course it is also frustrating to end a pleasurable moment of intimacy so quickly.
---

Strawberry Cornish Hens

BACK
Special Advertisers Section...
The Secret Recipes For Your Favorite Dishes
Discover the Secrets to America's Most Wanted Recipes. Learn the jealously guarded secrets behind actual dishes from The Cheesecake Factory, KFC, The Olive Garden, McDonalds,Red Lobster, Hard Rock Cafe...(far too many to list here)and learn how to easily cook them yourself! Check it out
here!
Copy Cat Recipes
Cook the same recipes from your favorite restaurants for friends and family and have them convinced that you've ordered in. They simply will not believe that you've learned the secret, guarded recipes from the best restaurants. To check out these recipes click here!
The E-Cookbook Library
A lifetime membership and access to hundreds of cookbooks with new books being added constantly. Amazing new concept...never buy a new cookbook again, there will never be a need. Click here to check it out!
Me and my sweetie call this recipe "Pornish Hens". This is a great date recipe. The hens are perfect as a single dish and look fabulous on the plate. They make a great serving because each hen is enough for one person, the perfect meal size. They do take a little bit of work to get the meat off the bones, but it can be kind of fun! And you will not believe how delicious these hens are with a strawberry glaze!
Ingredients:
4 Cornish game hens
1/2 Cup puréed strawberries
4 Teaspoon shallots, minced
1 Cup strawberry vinegar (found at specialty food stores) lemon zest
1 Tablespoon sugar
2 Tablespoon fresh mint
4 Tablespoon olive oil
Pepper
Fresh strawberries, cleaned and hulled
Directions:
Whisk together the puréed strawberries, shallots, vinegar, lemon zest, sugar, mint, olive oil and a dash or two of the pepper.
Marinate the hens for 5-6 hours in the refrigerator, turning occasionally.
Preheat oven to 375 degrees.
Place the hens in a large baking dish and cover with aluminum foil being careful not to let the foil touch the hens. Or use a dutch oven (a large baking pan with a large cover).
Baste often, at least every 5 minutes.
Cook 30-40 minutes, testing for doneness with juices running clear.
Garnish with fresh strawberries.
Recommendations:
As a starter, we recommend the butternut soup.
As a side dish, we recommend the creamed spinach and the truffles au gratin
As a dessert, we recommend the champagne surprise.

BACK
Have you tried this recipe?
Leave a comment on it!