We are home of the Original and Best Selling
"How to Get Your Ex Back" Click Here
Prevent Premature Ejaculation
My Story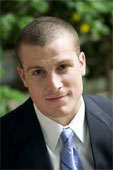 Hi, my name is Simon Taylor and I had suffered from premature ejaculation for years. My story on how I overcame premature ejaculation may interest you.
I am 29 years old and had been in numerous relationships in my 20's. In each and every one I experienced that horrendous moment when I prematurely ejaculated. If you had experienced it as many times as I have, you would know it is embarrassing and disheartening. Of course it is also frustrating to end a pleasurable moment of intimacy so quickly.
---

Truffles Au Gratin

BACK
Special Advertisers Section...
The Secret Recipes For Your Favorite Dishes
Discover the Secrets to America's Most Wanted Recipes. Learn the jealously guarded secrets behind actual dishes from The Cheesecake Factory, KFC, The Olive Garden, McDonalds,Red Lobster, Hard Rock Cafe...(far too many to list here)and learn how to easily cook them yourself! Check it out
here!
Copy Cat Recipes
Cook the same recipes from your favorite restaurants for friends and family and have them convinced that you've ordered in. They simply will not believe that you've learned the secret, guarded recipes from the best restaurants. To check out these recipes click here!
The E-Cookbook Library
A lifetime membership and access to hundreds of cookbooks with new books being added constantly. Amazing new concept...never buy a new cookbook again, there will never be a need. Click here to check it out!
I hope your date is worth this kind of splurge! Most people have never tasted truffles because they are a very expensive delicacy, which will make this recipe an instant success for your date! Surprise your date with truffles, he or she will be swept of their feet!
Ingredients:
2 Cups whipping cream
1 Tablespoons chopped fresh thyme
7 Whole black peppercorns
3 Large garlic cloves, crushed, divided
2 1/2 Pounds long slender russet potatoes, peeled, cut into 1/8-inch-thick slices
2 Fresh black truffles or two 1/3-ounce jars whole black truffles, sliced paper-thin.
Directions:
Combine 1 cups cream, chopped thyme, black peppercorns, and 2 garlic cloves in heavy medium saucepan.
Bring to simmer over medium heat.
Cover, reduce heat to medium-low, and simmer 15 minutes.
Add remaining garlic clove.
Cover; simmer 5 minutes.
Strain cream into bowl.
Preheat oven to 400°F.
Butter a glass baking dish.
Arrange 1/4 of potatoes in even layer in dish.
Sprinkle with salt and pepper.
Scatter 1/4 of truffle slices over.
Spoon 1/4 of cream over.
Repeat 3 more times, sprinkling any truffle liquid from jars over potato layers.
Pour the remaining cup cream over.
Press potatoes firmly to compact.
Cover dish with foil.
Bake gratin 1 hour.
Uncover and bake until top is brown, potatoes are tender, and cream bubbles thickly, about 10-20 minutes longer.
Let stand 10 minutes before serving.
Recommendations:
As the main dish, we recommend the cornish hens accompanied with the creamed spinach.
As the starter, we recommend the butternut soup.
As a dessert, we recommend the champagne surprise.

BACK
Have you tried this recipe?
Leave a comment on it!