We are home of the Original and Best Selling
"How to Get Your Ex Back" Click Here
Prevent Premature Ejaculation
My Story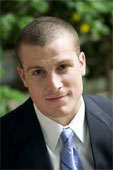 Hi, my name is Simon Taylor and I had suffered from premature ejaculation for years. My story on how I overcame premature ejaculation may interest you.
I am 29 years old and had been in numerous relationships in my 20's. In each and every one I experienced that horrendous moment when I prematurely ejaculated. If you had experienced it as many times as I have, you would know it is embarrassing and disheartening. Of course it is also frustrating to end a pleasurable moment of intimacy so quickly.
---

Yorkshire Pudding

BACK
Special Advertisers Section...
The Secret Recipes For Your Favorite Dishes
Discover the Secrets to America's Most Wanted Recipes. Learn the jealously guarded secrets behind actual dishes from The Cheesecake Factory, KFC, The Olive Garden, McDonalds,Red Lobster, Hard Rock Cafe...(far too many to list here)and learn how to easily cook them yourself! Check it out
here!
Copy Cat Recipes
Cook the same recipes from your favorite restaurants for friends and family and have them convinced that you've ordered in. They simply will not believe that you've learned the secret, guarded recipes from the best restaurants. To check out these recipes click here!
The E-Cookbook Library
A lifetime membership and access to hundreds of cookbooks with new books being added constantly. Amazing new concept...never buy a new cookbook again, there will never be a need. Click here to check it out!
You might think Yorkshire pudding must be a dessert as pudding is customarily a dessert treat. However, this type of pudding, a treat among UK residents, is commonly served along side a beef dish and covered with beef gravy. A "Yorkie", as it is affectionately known, can be served as dessert with flavored jam, but most people prefer it with their main dish. This side dish is a perfect way to expose your date to a little bit of culture when you explain that this is an popular English dish. And it is easy to make!
Ingredients:
1/4 Cup of bacon dripping
1/2 Cup milk
1 Egg, well-beaten
1/2 Cup sifted all-purpose flour
1/4 Teaspoon salt
Directions:
Preheat your oven to 450.
Combine well-beaten egg and milk and beat until light.
Gradually beat in sifted flour and salt and mix with an electric mixer beater till smooth.
Let stand 30 minutes.
Put about 2 tablespoons bacon dripping into a muffin pan and cover each muffin holder. Heat in oven, make sure you watch pan as it may start to smoke
batter into the muffin pan, about 2/3 of the way up on each one. You may not fill each cup. Pop in over for 10-15 minutes.
The trick is the hot fat and the hot oven. Don't keep opening the oven to check. Serve immediately as it will deflate as it gets cold. Pour nice beef gravy over top.
Recommendations:
As starter, we recommend the Stuffed mushrooms.
As the main dish, we recommend the Pot Roast accompanied with the lemon spinach.
As a dessert, we recommend the lemon crunch.

BACK
Have you tried this recipe?
Leave a comment on it!