We are home of the Original and Best Selling
"How to Get Your Ex Back" Click Here
Prevent Premature Ejaculation
My Story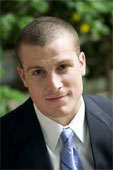 Hi, my name is Simon Taylor and I had suffered from premature ejaculation for years. My story on how I overcame premature ejaculation may interest you.
I am 29 years old and had been in numerous relationships in my 20's. In each and every one I experienced that horrendous moment when I prematurely ejaculated. If you had experienced it as many times as I have, you would know it is embarrassing and disheartening. Of course it is also frustrating to end a pleasurable moment of intimacy so quickly.
---

Corn Bisque

BACK
Special Advertisers Section...
The Secret Recipes For Your Favorite Dishes
Discover the Secrets to America's Most Wanted Recipes. Learn the jealously guarded secrets behind actual dishes from The Cheesecake Factory, KFC, The Olive Garden, McDonalds,Red Lobster, Hard Rock Cafe...(far too many to list here)and learn how to easily cook them yourself! Check it out
here!
Copy Cat Recipes
Cook the same recipes from your favorite restaurants for friends and family and have them convinced that you've ordered in. They simply will not believe that you've learned the secret, guarded recipes from the best restaurants. To check out these recipes click here!
The E-Cookbook Library
A lifetime membership and access to hundreds of cookbooks with new books being added constantly. Amazing new concept...never buy a new cookbook again, there will never be a need. Click here to check it out!
Delicious corn bisque is a great way to start any chicken dinner. Everyone loves corn so everyone is bound to love corn bisque and the rosemary really adds to the flavor. Remember not to serve a giant heaping bowl full but only a small dallop in a small soup bowl. Leave room in your date's tummy for the rest of the meal!
Ingredients:
2 Tablespoons butter
1 Cup chopped onions
1/4 Cup diced carrot
1/4 Cup diced celery
3 3/4 cups frozen corn kernels, thawed and drained
1/2 Teaspoon dried rosemary
1/8 Teaspoon cayenne pepper
3 Cups chicken stock or canned low-salt chicken broth
1/2 Cup half and half
1/2 Red bell pepper, chopped
Directions:
Melt 1 tablespoon butter in heavy large pot over medium-high heat.
Add onions, carrot and celery and sauté 3 minutes.
Add 2 3/4 cups corn, rosemary and cayenne and sauté 2 minutes.
Add stock and bring to boil.
Reduce heat to medium-low and simmer uncovered until vegetables are tender and liquid is slightly reduced, about 30 minutes.
Working in batches, purée soup in blender.
Return soup to pot.
Mix in half and half and remaining corn.
Season to taste with salt and pepper.
Melt remaining tablespoon butter in heavy large skillet over medium-high heat.
Add bell pepper and sauté until almost tender, about 5 minutes.
Stir bell pepper into soup.
Bring soup to simmer.
Ladle into bowls and serve.
Recommendations:
As the main dish, we recommend the artichoke chicken accompanied with the lemon green beans and the caponata.
As a dessert, we recommend the chocolate mousse.

BACK
Have you tried this recipe?
Leave a comment on it!