We are home of the Original and Best Selling
"How to Get Your Ex Back" Click Here
Prevent Premature Ejaculation
My Story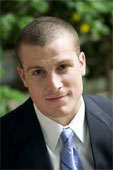 Hi, my name is Simon Taylor and I had suffered from premature ejaculation for years. My story on how I overcame premature ejaculation may interest you.
I am 29 years old and had been in numerous relationships in my 20's. In each and every one I experienced that horrendous moment when I prematurely ejaculated. If you had experienced it as many times as I have, you would know it is embarrassing and disheartening. Of course it is also frustrating to end a pleasurable moment of intimacy so quickly.
---

Romantic Resorts, Inns, B&B's and Lodges in Wyoming
Devil's Tower Lodge, Devil's Tower, Wyoming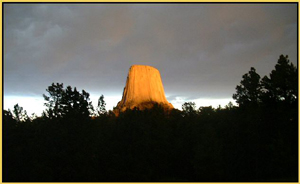 A Wyoming Bed & Breakfast, Full of Adventure, Peace and Quiet!! Our Secluded Paradise Bed and Breakfast is Built Around the Former Park Superintendent's Home and Nestled Among 21 Acres of Ponderosa Pine and Precious Prairie, located at the Base of Devils Tower National Monument in Wyoming. We offer the finest Wyoming Accomodations. Each bed and breakfast room Affords Dramatic Vistas of the Devils Tower and Includes a Queen Bed, Floor-to-Ceiling windows, an Open-Air View Deck, Private Bath and a Hearty Wyoming Breakfast Which is Served in the Sun Room, with Binoculars. Our View Deck allows You to embrace the Majesty and Power of the Devils Tower, while watching rock climbers climbing and Falcons soaring. Wyoming Wildlife abounds with deer, wild turkey, fox, porcupines and coyotes strolling through our yard everyday. Enjoy Wyoming Bed and Breakfast Lodging at its best! The wind makes music in the trees and our nearest neighbor is miles away. Binoculars are available for your viewing pleasure. Experience the wonder of Wyoming. Our Bed and Breakfast Guests May Take Advantage of Our 12-Jet Outdoor Spa, Our Indoor Rock Climbing Gym/Exercise Room and Our Exclusive Devils Tower Rock Climbing Adventure Packages - Led by the Devils Tower Lodge's Resident Rock Climbing Guides. Your Days May Be Spent Leisurely Lounging at the Lodge in your comfortable Bed and Breakfast accomodations. Or Venture out Enjoying the Devils Tower National Monument Hiking Trails Just minutes Away. Challenge Yourself with Rock Climbing Adventures on this Amazing Devils Tower! Come for a romantic weekend or week long visit. Let us make Your stay at Devils Tower Lodge Bed and Breakfast the Wyoming Vacation of a Lifetime!! Other activities, near the Devils Tower Lodge Bed and Breakfast include horseback rides just outside the Devils Tower National Monument and a Miniature Golf Course just over the hill. Three, full size Wyoming Golf Courses offer a variety of challenges. Only 15 miles from Devils Tower National Monument is Keyhole Reservoir which happily lends itself to all water sports. Feeling luck? Just across the Wyoming State line there is casino-style gambling in Deadwood, South Dakota.

Visit The Devil's Lodge Website
Get Map
Just Using One Of The Secrets In The Travel Secrets Guide Could Save You Hundreds, Even Thousands, On Your Next Trip Or Vacation.
Click Here To Learn More!
Rusty Parrot Lodge, Jackson Hole, Wyoming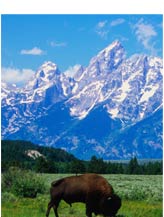 The Rusty Parrot Lodge and Spa resides near the majestic Grand Teton Mountains of Wyoming and offers the finest in Jackson Hole lodging. The Lodge makes an ideal retreat and is a perfect base from which to explore the region. World-class skiing, hiking, shopping, art galleries, rafting and fishing can all be found close by, and of course, nearby Yellowstone and Grand Teton National Parks are a favorite "must see." Our attentive, courteous staff is ready to help you make your stay comfortable, convenient and wonderfully memorable. Luxurious amenities await the arrival of each and every guest at the Lodge, including fine dining at the acclaimed Wild Sage restaurant, our on-site library, cozy fireplaces, and views of Snow King Mountain from the relaxing outdoor hot tub and deck. After a full day of activity we welcome you to retreat to the Body Sage Spa for some much needed pampering. The spa features a wide array of relaxing and beneficial services including massage therapy, body wraps, skin therapy and local indigenous treatments. Our experienced concierge staff is exceptionally knowledgeable about local events, activities and the best ways in which to enjoy the wonderful, natural surroundings for which the Jackson Hole, Wyoming region is famous. Also, the Lodge is conveniently located only a few blocks from the Town Square for those who prefer a casual day of shopping among the ambiance of our beautiful mountain town. The Rusty Parrot Lodge is the benchmark for luxurious Jackson, Wyoming hotel lodging.

Visit The Rusty Parrot Lodge Website
Get Map
Just Travel Agent Reveals Simple And Highly Effective Strategy How To Get Free Airline Tickets and even FREE Vacations!
Click Here To Learn More!
The Wildflower Inn, Jackson Hole, Wyoming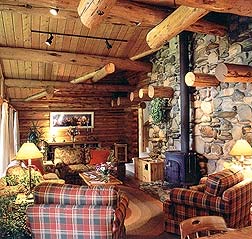 Our Guests make themselves at home in the large living room, the plant-filled solarium and the many decks surrounding the Inn....reading, enjoying the wonderful views or perhaps sharing adventures with the hosts and other guests. Cool breezes soothe you in the summer and a crackling fire warms you in the winter. Each morning, you will be greeted with one of our fantastic breakfasts served in our sunlit dining room. Everything is fresh, beautiful and absolutely delicious. Rich coffees, fresh squeezed juices, the most gorgeous fruits, fragrant just baked breads and delectable main dishes. Yum! Our chefs are outstanding! We have guidebooks, maps, trekking poles, day packs, rain-gear, snowshoes and bicycles for you to borrow. And at the end of the day, you will look forward to returning to the Inn...perhaps for a soothing hot tub or a lazy nap in a hammock. Your hosts will help you plan the perfect vacation. Ken and Sherrie built and designed the Wildflower Inn in 1989. While Sherrie handles the day-to-day operations of the Inn, she and Ken were previously Ski Instructors in Vail, Colorado and Outward Bound Instructors in the Northwest. Ken is busy as a Climbing Guide with the Exum Mountain Guides, a Ski Instructor at the Jackson Hole Mountain Resort and a Building Contractor specializing in homes for mountain living. We have information available on every imaginable activity, whether you desire a wildlife safari or a massage in your room. For the vacation of your dreams, you will love the Wildflower Inn and Jackson Hole. The Wildflower Inn—Beautiful in all seasons.

Visit The Wildflower Inn Website
Get Map
Click here if you would like to list your romantic establishment.