We are home of the Original and Best Selling
"How to Get Your Ex Back" Click Here
Prevent Premature Ejaculation
My Story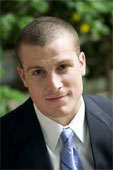 Hi, my name is Simon Taylor and I had suffered from premature ejaculation for years. My story on how I overcame premature ejaculation may interest you.
I am 29 years old and had been in numerous relationships in my 20's. In each and every one I experienced that horrendous moment when I prematurely ejaculated. If you had experienced it as many times as I have, you would know it is embarrassing and disheartening. Of course it is also frustrating to end a pleasurable moment of intimacy so quickly.
---

Romantic Resorts, Inns, B&B's and Lodges in Washington
Bonneville Hot Springs Resort, North Bonneville, Washington

Located in the heart of the scenic Columbia River Gorge, Bonneville Hot Springs Resort and Spa offers luxury lodging, ancient Mineral Hot Spring Baths and total relaxation. The areas finest Massages, Body Treatments and Facials can be found in the Resorts own 12,000 Square foot Day Spa . Located a short 60 minutes from Portland Oregon and Vancouver Washington and minutes from Multnomah Falls and numerous outdoor activities, Bonneville Hot Springs Resort and Spa is your home base for all the fun, excitement and scenery the Columbia River Gorge has to offer. Numerous Hiking Trails, Golf, Mountain Biking, Windsurfing, Fishing and Skiing are all located within minutes of the Resort. Bonneville's natural mineral hot springs located on the Lewis and Clark trail have been used for centuries by people seeking relaxation and rejuvenation of the mind and body. Guests can spend the day soaking in their own private mineral water hot tub on the balcony of their room overlooking the lush wildlife of the river canyon, rejuvenate in the 12,000 square foot European Style Day Spa, or step out to enjoy the adventurous activities of the gorge. After a day of relaxation or exploration guests can enjoy a fresh Northwest style meal in the elegant Pacific Crest Dining Room. The Gifford Pinchot National Forest covers about 80 percent of Skamania County. Year-round recreation includes camping, hiking, fishing, wildlife viewing, kayaking, rafting, mushrooming, waterfall viewing, biking, skiing, windsurfing, and kite sailing. Take a ride on the Mt. Hood railroad, or set sail on the Columbia River Stern Wheeler, or learn about local history at the Columbia Gorge Interpretive Center. The activities are endless!

Visit The Bonneville Resort Website
Get Map
Just Using One Of The Secrets In The Travel Secrets Guide Could Save You Hundreds, Even Thousands, On Your Next Trip Or Vacation.
Click Here To Learn More!
Lakedale Resort, Friday Harbor, Washington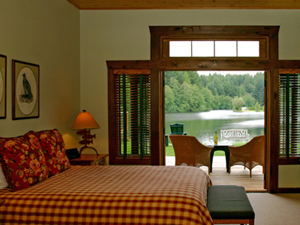 Experience the Natural Beauty of Lakedale Resort on San Juan Island On 82-acres, with three spring water lakes, Lakedale Resort at Three Lakes is an ideal San Juan Island getaway. Easily accessible by ferry or floatplane from Seattle, Lakedale Resort is nestled between Roche Harbor and Friday Harbor on San Juan Island, Washington. Whether you are planning a special romantic getaway, business retreat, or a family vacation to the San Juan Islands, Lakedale provides three different accommodation options for guests of the resort. For couples looking for a quiet, romantic retreat, the 10-room Lodge was named by the Fine Living Channel as one of the Top Ten Romantic Getaways in the country. For families looking to enjoy swimming, fishing, and canoeing, each of the Log Cabins provides the perfect place to call home for a few days. And for true outdoor enthusiasts, Lakedale features an abundance of camp sites throughout the 82-acre resort on San Juan Island in Washington. Lakedale Resort near Roche Harbor and Friday Harbor is also a great destination for teambuilding, meetings, and retreats on San Juan Island. From infusing team and leadership skills on a geo-teaming course to swimming, fishing and canoeing on one of the lakes after a long day of meetings, Lakedale provides you with an inspirational setting to achieve your retreat goals. A San Juan Island vacation offers many more adventures including whale watching, sea kayaking, salt-water fishing, bicycling, winery and local artisan tours.

Visit The Lakedale Resort Website
Get Map
Just Travel Agent Reveals Simple And Highly Effective Strategy How To Get Free Airline Tickets and even FREE Vacations!
Click Here To Learn More!
Lake Quinault Lodge, Quinault, Washington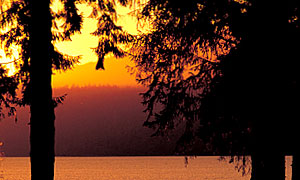 Make Lake Quinault Lodge your Base Camp in a rare temperate rainforest within Olympic National Forest. On Washington's glorious Olympic Peninsula, nestled next to Lake Quinault's serene waters, you'll find your true retreat. Lake Quinault Lodge, listed on the National Register of Historic Places, is the perfect place to leave the cares of the work-a-day world behind. Rejuvenate your spirit under a multistoried canopy of ancient towering trees. Curl up with a good book and warm drink in front of the lobby's grand fireplace. Enjoy delicious fresh local cuisine in our panoramic lakeview dining room. Breathe in the fresh air and exercise by hiking, canoeing, kayaking or fishing. Escape to Lake Quinault Lodge where you'll find the rest comes easy. At over 632,000 acres, Olympic National Forest is a place of tremendous diversity as well as breathtaking beauty. It includes a temperate rainforest, a radiating mountain range, large lowland lakes, wild rushing rivers, tidelands and saltwater beaches. Visitors can enjoy outdoor recreation including hiking, boating, fishing, beach combing, and camping. There is exceptional bird watching year-round. This pristine wilderness area is also home to magnificent wildlife. Threatened and endangered species include the Northern spotted owl, marbled murrelet, bald eagle, bull trout, Hood Canal summer chum salmon and Puget Sound Chinook salmon. The forestís abundant recreational opportunities, temperate climate and easy accessibility make it an ideal place to experience the majesty of the Pacific Northwest.

Visit The Lake Quinault Lodge Website
Get Map
Click here if you would like to list your romantic establishment.