We are home of the Original and Best Selling
"How to Get Your Ex Back" Click Here
Dealing With Break-Ups
- How To Get Your Ex Back Fast
My Story

Hi, I'm Chase Oliver and I'm 32 years old.

I was engaged to a woman named Sara, whom I was in love with more than anything...

And one day, completely out of the blue - she broke things off

She said she wasn't ready and that she needed time, and she didn't know how long it would take.

I was completely devastated. I mean, we had even had names picked out for our future children!

My whole world was flipped upside-down.

But then something very strange happened... Read the Rest


---

Romantic Resorts, Inns, B&B's and Lodges in Ohio
The Pine Lakes B&B, Salesville, Ohio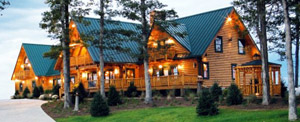 Enjoy our beautiful Hilltop Lodge with a panoramic view in Salesville Ohio. Situated atop 550 acres of Rolling Meadows and pastures, Pine Lakes Lodge's custom designed lodge offers three floors of pure luxury with one-of-a kind decor. With a 24-foot double-beamed cathedral ceiling, hard wood floors, old hand hewn barn beam mantles, and hand-selected antiques that add warmth and richness to your stay; it's not hard to find peace and tranquility at Pine Lakes Lodge. Just relax in our cozy sitting areas or beside one of our three fireplaces for a quiet evening. The Pine Lakes Lodge offers guests a selection of 5 elegant accommodations. Each of our suites offer many choices for your intimate stay here at Pine Lakes Lodge. Select from one of our 5 suite accommodations in Ohio. We also offer a primitive cabin for a more secluded stay for the entire family. Welcome to Pine Lakes Lodge for your full relaxation package. We will welcome you with a gift basket in your private Jacuzzi room. Rejuvenate your senses with his and her massages, a scenic walk, or read a book in a hammock. Bring your binoculars for bird watching from our wildlife observation tower or sit in the sauna. Pine Lakes Lodge offers a unique custom one of a kind décor that is warm and inviting with comfortable sitting areas and leather sofas for extra relaxation. Wake up your senses to a country breakfast and nature at its best. Explore our nature trails and find your quiet place among the pines or sit by one of our sparkling ponds. Make this your escape to the country!

Visit The Pine Lakes Lodge Website
Get Map
Just Using One Of The Secrets In The Travel Secrets Guide Could Save You Hundreds, Even Thousands, On Your Next Trip Or Vacation.
Click Here To Learn More!
Water's Edge Retreat, Kelleys Island, Ohio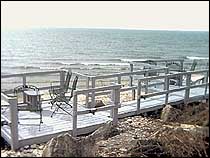 Gourmet breakfast feast, massage therapy, beverage and hors d'oeurves hour, bicycles etc...our packages offer many amenities to choose from. Sailing, gourmet dining, multi-island excursions, massage, yoga & facial......much more! This beautiful three story Victorian style, luxury lakefront bed & breakfast, offers our guests a wonderful atmosphere to unwind from life on the mainland. A Water's Edge Retreat is a place to lounge lazily on the verandah rockers watching the waves roll in, or dangle your toes in the water at the shore watching the moon pop out of the water, or the sunrise. The guest rooms and suites are elegantly decorated with a mixture of antiques and period furniture. The modern conveniences of a private bath, paddle fans and central air conditioning makes stepping back in time a little more comfortable. An elegantly furnished parlor with a beautiful antique oak fireplace is a formal, yet comfortable room in which to read or relax. The parlor, as well as most of the rooms at A Water's Edge, offer spectacular views of Cedar Point, Sandusky Bay, Marblehead lighthouse. Watch the magnificent lake freighters as they journey from lake Erie to other ports of call. They look like small moving islands at night as they pass by your window. Our gourmet breakfast feast (truly one of a kind) is served in the beautiful formal dining room (full of antiques and sunshine). if you wish, you may enjoy your morning feast on the covered verandahs, gazebo, the beach decks or in the gathering room in front of the fireplace.

Visit the Water's Edge Retreat Website
Get Map
Just Travel Agent Reveals Simple And Highly Effective Strategy How To Get Free Airline Tickets and even FREE Vacations!
Click Here To Learn More!
Wyricks Hillside Lodge, Logan, Ohio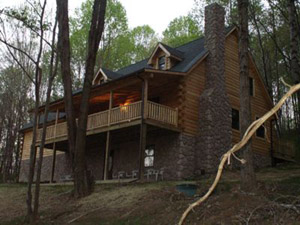 Welcome to Wyrick's Hillside Lodge: A brand new lodge opened early spring of 2006, that is conveniently located to the local Ohio State Parks and attractions yet is secluded on a hillside within the beautiful Hocking Hills Ohio. The perfect getaway, Hocking Hills Cabins are perfect for large families or friends who wish to be close to nature yet want to be pampered with a feature rich set of amenities. Wyrick's Hillside Lodge (Hocking Hills Ohio Cabins) can accommodate up to 12 adults comfortably. The kitchen is fully equipped with everything you may need to prepare a feast, stove, refrigerator, dishwasher, microwave, coffee maker, utensils, pots, pans etc. Just bring food. Our Hocking Hills Cabins are furnished with your comfort in mind. Curl up with a good book and a cup of coffee by the wood-burning fireplace. After hiking the Ohio State Parks relax in the hot and bubbly Hocking Hills Cabins Hot Tub or stroll down to the pond and listen to the bull frogs or watch the stars at the fire ring.

Visit Wyrick's Hillside Lodge Website
Get Map
Click here if you would like to list your romantic establishment.