We are home of the Original and Best Selling
"How to Get Your Ex Back" Click Here
Dealing With Break-Ups
- How To Get Your Ex Back Fast
My Story

Hi, I'm Chase Oliver and I'm 32 years old.

I was engaged to a woman named Sara, whom I was in love with more than anything...

And one day, completely out of the blue - she broke things off

She said she wasn't ready and that she needed time, and she didn't know how long it would take.

I was completely devastated. I mean, we had even had names picked out for our future children!

My whole world was flipped upside-down.

But then something very strange happened... Read the Rest


---

Romantic Resorts, Inns, B&B's and Lodges in Kansas
Stonehouse Bed and Breakfast, Cottonwood Falls, Kansas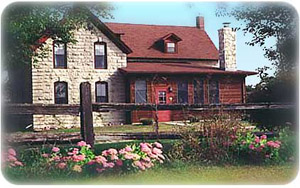 The romantic 1874 Stonehouse Bed and Breakfast features luxury accommodations in the scenic Flint Hills of Kansas, and only five miles from America's Tallgrass Prairie National Preserve. Our historic farm house, built of quarried stone in 1874, is restored to today's highest standards. The Prairie Flowers Suite features original art work, fireplace, double Jacuzzi, double shower, and a classic four-poster bed. The three upstairs bedrooms have private baths & distinctive furnishings. The downstairs Fireplace Room and Parlor invite conversation, reading or satellite TV. We are ideally located for relaxing breaks, romantic escapes, or for exploring the history and nature of the area. The 1874 Stonehouse Bed and Breakfast is a haven for Birders, Hunters, Fishermen, Hikers and Bikers. It is the perfect place for viewing and photographing wildlife. Our 60 acres are great for exploration: a mile-long prairie trail leads by old stone fences, a stocked pond, towering trees, the banks of the Cottonwood River, ruins of old buildings and the prairie restoration projects. All provide great habitat for a wide variety of birds and other wildlife.

Visit The Stonehouse B & B Website

Just Using One Of The Secrets In The Travel Secrets Guide Could Save You Hundreds, Even Thousands, On Your Next Trip Or Vacation.
Click Here To Learn More!
Chateau Avalon, Kansas City, Kansas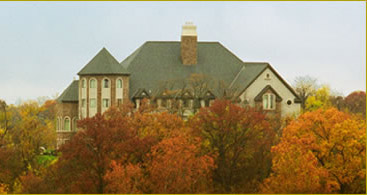 You have seen hotels and bed and breakfasts, but you have never seen anything like this. Welcome to Chateau Avalon. These 62 suites are unlike anything in lodging. This is not just an overnight stay, it's an experience. Designed for adults looking for a brief break from life's dizzying schedules, Chateau Avalon has the charm of a bed and breakfast blended with some of the most stunning and unique finishes you have ever seen. Each room features two person chroma therapy, whirlpool spa, surround sound DVD system with flat screen televisions, extensive DVD library, sumptous bedding and fine furnishings, breakfast delivered to your room, and complimentary chilled sparkling cider upon arrival. The Beaumont Stateroom is also available for board meetings, church retreats, team building and brainstorming sessions, and rehersal dinners. Come and relax in this secluded Old-World retreat. Make a wish at the Avalon Fountain or stroll amidst the European landscaping. Now taking reservations for your honeymoon, anniversary or any other special occasion.



Travel Agent Reveals Simple And Highly Effective Strategy How To Get Free Airline Tickets and even FREE Vacations!
Click Here To Learn More!
Castle Inn Riverside, Wichita, Kansas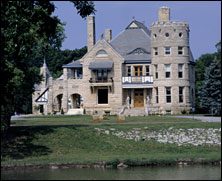 "Salve..." This Latin message meaning "welcome" greets all the guests of Campbell Castle upon their arrival. Carved in stone over the drive, it is only one of the many details that makes this historic landmark unique. The Castle Inn Riverside is housed in The Historic Campbell Castle, an 1888 Scottish Castle located on the banks of the Little Arkansas River. A feeling of warmth and hospitality greets one in our Grand Foyer, with its aire of graceful elegance. The high ceilings, the spaciousness, the 275 year-old staircase which was imported from London, and the 675 year-old Grecian fireplace culminate in history and hospitality. Notice the imported Spanish Chevalier lamps which adorn the newel posts of the British staircase. Also of interest are the pieces of hand carved oak fretwork above the turret entry and in the main hallway, which were carved by a prisoner in an Irish debtors' prison who earned his way to freedom with his craftsmanship of woodcarving. With music from the grand piano filtering into the Foyer from the adjoining Parlour, guests and family must have enjoyed many relaxing conversations here in times past. Present day Castle guests revel in reliving those exciting times during their visit to The Castle!
Click here if you would like to list your romantic establishment.