We are home of the Original and Best Selling
"How to Get Your Ex Back" Click Here
Dealing With Break-Ups
- How To Get Your Ex Back Fast
My Story

Hi, I'm Chase Oliver and I'm 32 years old.

I was engaged to a woman named Sara, whom I was in love with more than anything...

And one day, completely out of the blue - she broke things off

She said she wasn't ready and that she needed time, and she didn't know how long it would take.

I was completely devastated. I mean, we had even had names picked out for our future children!

My whole world was flipped upside-down.

But then something very strange happened... Read the Rest


---

Romantic Resorts, Inns, B&B's and Lodges in Georgia
Little St Simons Resort, Little St Simon Island, Georgia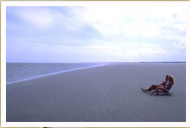 Recognized for its untouched natural beauty, gracious hospitality and secluded worlds away appeal, Little St. Simons Island, a private island rental and island romantic getaway, lies unexpectedly just off the Georgia coast. Accessible only by boat, this private island and its riches await your discovery. Nature takes center stage, where 10,000 perfectly preserved acres of private island rental are shared with no more than 30 overnight guests. Seven miles of shell-strewn beaches and an enticing array of outdoor activities beckon guests on an island getaway to explore and discover our natural wonders. Leisurely, guided rides from the stables offer a unique and interesting way to experience when visiting us for a romantic getaway. An island getaway to our private island is perfect for a family beach vacation or even a weekend. Georgia Resort is Very Private Romantic Oceanfront Vacation Rental. Because of environmental responsibility and untouched natural beauty, our oceanfront resort is considered one of the top Georgia Vacation Spots. When choosing a Georgia Vacation Spot, consider the breathtaking beauty of this oceanfront resort.

Visit The Little St Simons Resort Website

Just Using One Of The Secrets In The Travel Secrets Guide Could Save You Hundreds, Even Thousands, On Your Next Trip Or Vacation.
Click Here To Learn More!
Azalea Inn, Savannah, Georgia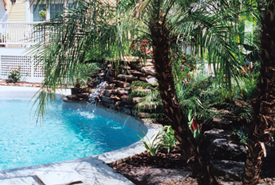 Deliciously Relaxing Historic Savannah Bed and Breakfast Inn... The Savannah bed and breakfast laid-back charms of Azalea Inn's vintage Savannah garden sensibilities, scrumptious southern breakfast, and glorious 19th century architecture ... complete with soulful imperfections ... allure Savannah visitors to the daffodil-Victorian Savannah bed and breakfast, a Romantic Inn of Savannah. The colonial Savannah inn is brought forward to the 21st century with a hidden Savannah bed and breakfast garden pool, modern Savannah inn comforts and reinvented southern cuisine. Cozy Rendezvous in Forsyth Park Neighborhood... Savannah bed and breakfast inn travelers rendezvous on brick-cobbled Huntingdon Street ... in the uptown Forsyth Park neighborhood of historic Savannah, Georgia, ... for bonding adventures with lots of choices for sportive or cultural interests, fickle moods, and a balance of time together and apart in the colonial Savannah garden district. For convenient historic Savannah sightseeing and business casual movement through the Savannah historic district, a complimentary shuttle-bus runs nearby. Congenial Atmosphere of Spoiling Guests... Proving you can 'travel well on little' in historic Savannah... or indulge to your heart's content, Innkeepers Teresa and Micheal Jacobson spoil their romantic Savannah inn guests with casual dining, light and easy fine living services, and tips on where to go to personally experience historic Savannah character and chic, old town style ... off the beaten path.
Travel Agent Reveals Simple And Highly Effective Strategy How To Get Free Airline Tickets and even FREE Vacations!
Click Here To Learn More!
Greyfield Inn, Cumberland Island, Georgia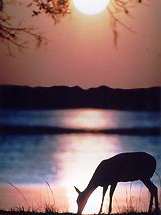 A LUXURY ROMANTIC HOTEL ON THE GEORGIA COAST'S GOLDEN ISLES ...A grand and graceful mansion located on Georgia's Golden Isles on the state's southernmost coastal island, Cumberland Island. Cumberland Island was the 19th century retreat of Thomas and Lucy Carnegie who, in 1900, built Greyfield for their daughter, Margaret Ricketson. Converted to an inn during 1962 by her daughter, Lucy R. Ferguson, and family - who oversee the daily operation - Greyfield Inn exudes the welcoming atmosphere and charm of a family home. In true southern fashion, we take great pride in our dining at Greyfield Inn. Each morning, awaken to a full and satisfying breakfast which includes fresh-squeezed orange juice and fruit, as well as eggs, pancakes or one of the Chef's specialties. Mid-day, enjoy your day's explorations in the Cumberland Island National Seashore with a satisfying picnic lunch. Cumberland Island is designated the Cumberland Island National Seashore by the National Park Service, and, as such, is preserved and protected from development. The daily visitor rate is limited, ensuring a tranquil setting for the island's population of wild horses, deer, bobcat, boar, turkeys, armadillos and birds. The Georgia Coast Inn's private compound includes more than 200 acres of pristine oceanfront hotel land devoted to guest use. During your Georgia romantic getaway or honeymoon getaway, spend your days birding (over 300 species appear during the course of a year), swimming, biking, hiking, kayaking and fishing, or simply stroll our pristine, white sand beach and savor unparalleled privacy.

Visit The Greyfield Inn Website

Click here if you would like to list your romantic establishment.