We are home of the Original and Best Selling
"How to Get Your Ex Back" Click Here
Dealing With Break-Ups
- How To Get Your Ex Back Fast
My Story

Hi, I'm Chase Oliver and I'm 32 years old.

I was engaged to a woman named Sara, whom I was in love with more than anything...

And one day, completely out of the blue - she broke things off

She said she wasn't ready and that she needed time, and she didn't know how long it would take.

I was completely devastated. I mean, we had even had names picked out for our future children!

My whole world was flipped upside-down.

But then something very strange happened... Read the Rest


---

Romantic Resorts, Inns, B&B's and Lodges in Florida
Don CeSar Beach Resort, St Pete Beach, Florida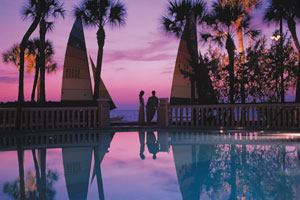 Known as Florida's Legendary Pink Palace since 1928, the luxury resort is revered internationally for its sprawling, sugar-white beach, unparalleled dining, rejuvenating Beach Club & Spa, fabulous fishing, children's program, nearby tennis and golf and award-winning meeting facilities. Let us pamper you today! Located in St. Pete Beach, Florida, the Don CeSar Beach Resort, A Loews Hotel, offers romantic getaways, family vacations, group events, unique meetings, luxury honeymoons as well as spa and wedding services. Guests are tickled pink with complimentary enjoyments from sandy strolls and sunset finales to seaside pampering and sweet dream service. The resort, built to resemble the Royal Hawaiian in Waikiki Beach for $1.2 million, was nearly 300 percent over budget. The Don reigned as the hot spot for high society from F. Scott Fitzgerald, Clarence Darrow, Lou Gehrig and Al Capone until a fatal combination occurred -- the Depression, World War II and Rowe's death.

Visit The Don CeSar Resort Website

Just Using One Of The Secrets In The Travel Secrets Guide Could Save You Hundreds, Even Thousands, On Your Next Trip Or Vacation.
Click Here To Learn More!
Little Palm Island Resort, Little Torch Key, Florida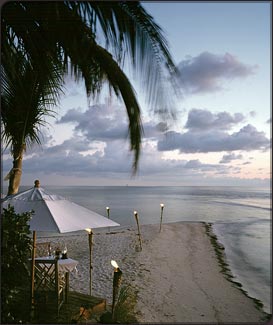 You wake up to a blissful quiet, broken only by a heron's call and the gentle lap of waves. You snuggle closer. A cloud of soft linen envelops you in a comfortable cocoon. You dream of your trip here last night on The Truman the 35 foot launch named after one of the island's most famous guests and glide again through sultry waters to arrive at this remote island full of Jamaican palms and exotic blossoms. And you wonder if you can ever leave. Welcome to Little Palm Island Resort & Spa, the internationally acclaimed private island paradise, listed among the top resorts in the world by Condé Nast Traveler and Travel+Leisure magazine. Tucked offshore of Little Torch Key and accessible only by boat or seaplane, the resort is a world unto itself, alive with hidden pleasures. Crushed seashell paths wind through lush gardens to thatched-roof bungalows, which serve as your guest quarters. Extra spacious, each suite and grand suite has romantic touches such as a king-size bed draped in butterfly netting, verandahs with ocean views and, in some rooms, private outdoor showers and jetted tubs. From the lagoon-style pool to the meditative Zen Garden or the cozy Great Room library, a perfect serenity sweeps over you as you wander the island. Oversized hammocks beckon from the trees. Lounge chairs nestled in the sand call from the beach. And at the end of the day, return to your private bungalow for peaceful seclusion to dream again.

Visit The Little Palm Island Resort Website

Travel Agent Reveals Simple And Highly Effective Strategy How To Get Free Airline Tickets and even FREE Vacations!
Click Here To Learn More!
Alexander Homestead, St Augustine, Florida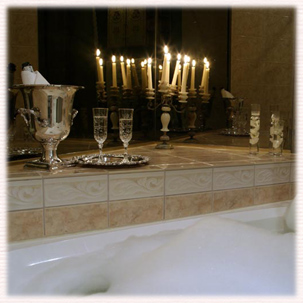 A very special romantic bed and breakfast inn located in the heart of St. Augustine's historic district. Entering the Alexander Homestead, a premier St. Augustine bed and breakfast resort, through the picturesque front porch from the old fashioned garden walkway you can hear strains of classical music and spy a small book of Emily Dickinson's poetry in the formal living room that is rich with antiques and romance. The homestead has become Bonnie Alexander's sanctuary, where her guests return time and again to unwind from another time and place and slip into the sensual tranquility of the Alexander Homestead, St. Augustine's most romantic bed and breakfast. This is a perfectly appointed St. Augustine bed and breakfast, with five of the most inviting and romantic bedrooms that hint of lavender sachets and pale hues of vintage opulence. You'll return time and again to the Alexander Homestead, St. Augustine bed and breakfast resort extraordinaire!

Visit The Alexander Homestead Website

Click here if you would like to list your romantic establishment.