Marry an Asian Woman

Some men who have decided to find a mail order bride have decided to opt for a woman of Asian descent. The most popular way to go with mail order brides, so it seems, is with Russian woman. But a fair number of men decide upon Asian marriage arrangement services. It is a matter of choice and preference. In any case, these women are looking for a better life in the United States, and hopefully a loving husband.
I honestly do not know anyone that has actually married a woman in this manner. That is, I don't know of any man personally who has married an Asian mail order type of bride. I don't know if there are major compatibility issues as far as customs and core beliefs, but I imagine there would be at first. These issues can be worked at, as with any relationship. But for a man to marry a woman he barely knows and bring her to the United States, he would have to be a very patient man. You can't expect the relationship to be perfect right away. Adaptation to a new lifestyle takes time. She is the one leaving her friends, family and home and moving to a new country where she has virtually no support system. Any man should realize this, have patience and provide her with love and the feeling of comfort.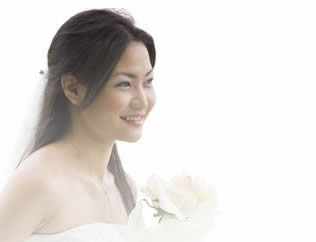 A very inexpensive way for American men to meet Asian women from the Philippines is by using the dating service called Filipina Eyes. From what I understand, it is very inexpensive to use and I don't believe they charge a giant marriage arrangement fee. In this case, you arrange for something like that on your own if you can find and meet the woman of your dreams! That would be entirely up to you.
If you do meet a special young woman whom you are actually considering marrying, don't jump the gun. Before you do anything, you really need to meet in person. Pictures can be deceiving, letters and emails can be forged, etc. etc. etc. You want to make sure you can understand each other as well! It would be horrible if you brought home a new bride who didn't understand a lick of English. Go visit her on her home ground. Wine her and dine her a little. Make her feel comfortable with you and not like a whore. Sex should be out of the question at first unless she initiates. And make sure you really like this woman, above all. Could she be the one you are about to spend the rest of your life with?
Back To Menu