The Stud Package!

Buy two and get FIVE free!
With the Diva's Package for Men or for Women!
Get all three of her best selling ebooks, all downloadable, for the price of only two. This is a limited time offer so take advantage of it while its here!
THE STUD PACKAGE FOR MEN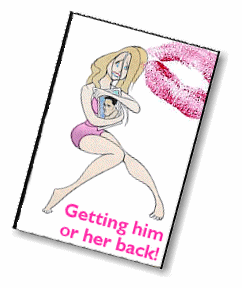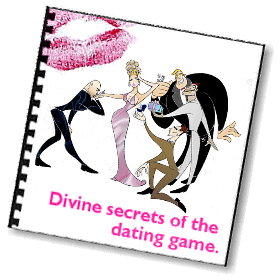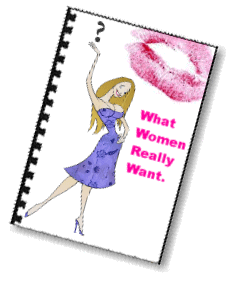 All three Diva books: Getting Him or Her back, Divine Secrets of the Dating Game and What Women Really Want for only $35.98. Each book is normally $17.99, but today you get all three for only the price of two!!! The Diva loves a good bargain.
You will also receive as additional bonuses:

BONUS NUMBER TWO:

For a limited time, you will also receive the magickal love book Red Magick Love Spells absolutely FREE! This is a brand new best selling ebook created with the new spirit of love in mind. Whatever you send out into the universe you will have reflected back on you three times three. That is why love spells and charms are so powerful. You send out positive love and good karma out into the universe which will only become directed back at you stronger than ever. This book is perfect for even the beginner and contains hundreds of love spells! It is FREE with the Diva Package! (The book retails at $25!)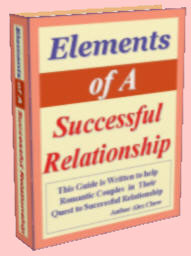 BONUS NUMBER THREE:

Through an arrangement with Alex Chew, the relationship expert who specializes in long distance affairs, we are also able to offer you his Best Selling ebook Elements of a Successful Relationship absolutely FREE with this package! This short guide will help you to understand the basics of relationships, how they work and what you can actively do to make them more successful. Some people very understandably have problems with the basic design and nature of relationships and they (you) might be doing things to actually destroy the relationship even while you are trying to make things better. This is an easy to understand manual to help put things in perspective and it will allow you to see the bigger picture when it comes to the your relationship and the person you love. This is a must have for every healthy relationship. (This book retails at $12.95)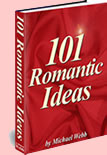 BONUS NUMBER FOUR:

AdviceDiva.Com has recently purchased the resale rights to 101 Romantic Ideas by Michael Webb. It is included in this pacakge absolutely FREE and just for you! Find out why Michael Webb is known all over the world as one of the most romantic men to have ever lived! This Oprah-deemed relationship expert has written a great ebooks filled with plenty of lovely and romantic ideas to inspire even the uninspirable. This is a great book to keep handy for whenever you may need it. (This book retails at $13.95)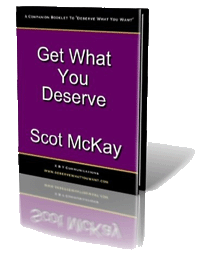 BONUS NUMBER FIVE:

Through a partnership with Scot McKay, we are able to offer your his ebooklet Get What Your Deserve from X & Y Communications. This booklet is chapter five in Get What You Deserve, a very popular dating guide. Mr. McKay is one the most highly regarded dating coaches in the United States today. He lives with his wife in San Antonio. Together, they offer a number of dating and relationship resources with many different focus points. (This book retails at $9.95)
Remember....You can download these ebooks RIGHT NOW onto your computer. You don't have to wait, you can start reading them immediately, even at 2am. You can also choose to have these ebooks mailed to you if you like. And if you don't have a credit card, you can always use the mail in order form.
** These three additional free books are ONLY included in the Diva Package when you choose to download them. Hard copies of these three extra ebooks CANNOT be shipped and WILL NOT be included in any shipment as we do not have hard copies. Red Magick Love Spells, Elements of a Successful Relationship, 101 Romantic Ideas and Get What Your Deserve are only available online. **
Download your own e-book package for only $35.98