Till The End of Time
by Diva Rebecca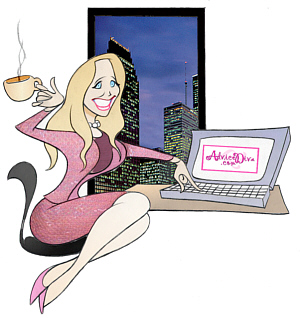 We all have at least a small little romantic within us which warms to the sight of an elderly couple still holding hands, smiling at each other and taking care of each other. When we think about where we want to be in the distant future, we hope that we find ourselves with our one true love, sitting back against a rocker on the front porch in our withered bodies, still holding the hand of our one true beloved. It is a nice concept and perhaps a little too idealistic, but why not hold on to it? I rather like the idea of finding a true love and being with that one person for all the time which we are allowed on earth. And to dramatize my fantasy a little further, I like the idea of still being in love when I am 80; rather...mutual love.
If you haven't read The Notebook you probably have at least seen the movie. One reason why this story is so very popular is not because of the storyline as it progresses in its quest for true love, but because the storyteller is that of an elderly man, Noah, who is still desperately in love with his aging wife, Allie. Allie is in a nursing home with dementia and she no longer recognizes the people she loves, her memory is fleeting. But Noah is persistent. Her won't leave the nursing home because he wants to be with his wife, and he tells her the tale of their own true love story, written by Allie herself, from the pages of an old notebook. He reads her the same story every day, and sometimes she ends up remembering. It is a story that brings tears of joy and hope to every reader's eyes. We all hope that we gain a love so strong in a lifetime, that it would provide us with a man or woman who would never give up on us. Noah was sticking with Allie till the end of time. To make it a bittersweet ending, they both died happy in each other's arms.
Oh, but this is just a silly little romantic love story, is it not? Maybe not. Perhaps the author, Nicholas Sparks, had someone in mind when he dreamed up this beautifully imaginative story. Maybe he has someone in mind such as my grandparents. My grandparents are a fanatically argumentative couple and a delight to be around. By 4pm both are usually half in the bag with their highballs and then the Irish bickering begins. It is light and fun at the beginning, but they end up driving each other crazy. Sometimes I would roll my eyes at them; why on earth do they stay together when they fight so much? Well, they are too old to be separated or to consider a divorce. Who would at age 80? Truthfully, their bickering was a way for them to stay connected. They also did it because they knew everyone else was laughing at them, it was their form of comedy. Recently my Grandmother suffered a brain hemorrhage. She was in a coma and had been given only a 20% survival expectancy. I have never seen my Grandfather cry before. He was in the hospital ever day for a month, he refused to leave her side, even just to eat. He held her hand so tenderly and wept while he gently covered it in kisses. He was begging for her to come back, and every day that she didn't open her eyes his heart broke just a little bit more. I had never seen his love for her so openly displayed before. My Grandmother was his one true love, his best friend, and he couldn't live without her. He was starting to whither away and die right along with her. It proved to be a miracle in the end, and my Grandmother managed to survive. As she got better, so did he. They eventually left the hospital together, side by side, holding each other's hands. This was about a year ago and now they are back to their old bickering selves. They might be able to fool most people, but I know the real truth. They are still in love.
So how do we attain this kind of love? How can we stay in love forever? It isn't easy and it takes work. If divorce was as widely accepted back when our Grandparents were growing up, they might have gone through with it as well and have been married three or four times by now. Even if they truly loved each other in the beginning. But staying together and staying in love takes work. It means sticking together through the hard times. Even when we fight, we are bonding. When we stay together through incredibly difficult and tumultuous times, even say something as horrific as an affair, we are bonding. Couples might act like they hate each other and I am sure that some feelings of resentment are created which can be harbored for long periods of time, but eventually these feelings fade and turn into mutual understanding.
I think of the famous love story between Johnny Cash and June Carter Cash. I probably wouldn't have known about it but it is my significant other's favorite love story. While it is true that both Johnny and June had previous spouses, they fell in love as best friends and finally got married after many years. Johnny wasn't the easiest person to live with. He was a drug addict. But June stuck by his side and never gave up on him even when he was not being the best husband. He eventually gave her full credit for helping him overcome his addiction. After 35 years of love together, he dedicated a special song to June about his love for her. She died soon afterwards. A couple months after June's death, Johnny shortly followed. He would have followed her anywhere.
It is in this story when I think about couples making it through the hard times. Most people would just leave their spouse during a bad drug addiction. It would be kind of hard not to and I honestly wouldn't blame anyone for taking the high road. But June stuck with him and he loved her all the more for it.
It is not just through the hard times when you end up bonding, but living a life together and experiencing all of the best times in your life can also create that strong connection. Think about all of the things you can go through in your life, all of the positive experiences which you could potentially share with a loved one. Children, becoming successful, buying a house, watching your children grow up, watching them graduate, watching then get married, grandchildren and more. You lean on each other through the most sorrowful of times and rejoice in each other's arms in the happiest. And if you can keep holding each other's hand, and not let go when forces are pulling you apart, you could end up like Grandma and Grandpa or Noah and Allie or June and Johnny.
Have any comments? Post them below. Be respectful and courteous. Rude remarks and slander of any kind will be removed.