Best Online Dating Sites
by Diva Rebecca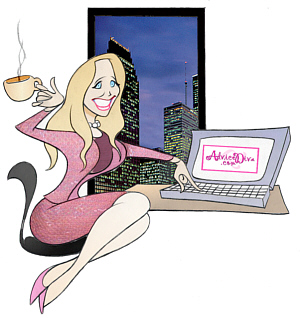 It is official. Online dating websites have soared past the pornography industry to become the leader in revenue for online business according to Forbes. No one single online dating company generates more money than the Google empire, but when you put them together, online dating websites are the biggest money makers online ever. It is not difficult to understand why, either. Online dating gently eases even the shyest of individuals into a world of eager-to-date singles by using the computer screen as a protective buffer zone. The only question you are presented with when it comes to online dating is: which one? The following is a list of the current most popular dating sites (not in any particular order).
Match.Com
$30/month
eHarmony.Com
$60/month
Lavalife.Com
$30/month
Chemistry.Com
$50/month
PlentyofFish.Com
Free
JDate.Com
$30/month
Matchmaker.Com
$10/month
FriendFinder.Com
$8/month
True.Com
$50/month
PerfectMatch.Com
$21/month
Yahoo! Personals
Starting at $12.50/month
Date.Com
$10/month
MySpace.Com
Free
AmericanSingles.Com
$14/month
There are thousands more, but these are the most commonly used. The best way to decide which online dating site is for you would be to do a search on dating site reviews. However, there is another problem. Most reviews you will come across will be falsified. They only exist to provide you with a link to that dating site where they then retain the commission for sending you over if you end up becoming a member. (This is precisely why I am not adding any links to these websites). The best place to look for reviews would be at reputable consumer review websites such as eOpinions.Com or ConsumerSearch.Com.
If you do come across a review for an online dating site that you did a search for, check for these three things:

Right click on the link to the dating site. Look at the URL. If there is a code after the .Com, then this is a paid link. They get paid for having the link to their site which means the review might not be accurate.
If it is an online dating review site, do they include reviews on free dating portals? If not, this is another sign that the reviews are not accurate.
Most importantly, is the public able to leave comments or reviews? If so, even if the links are paid "affiliate" links, the ability for people to freely leave opinions shows good intent and the reviews can probably be trusted.
Match.Com is the largest site with the most members and the price is nice. But there are complaints that this site is too much of a "meet" market - pun absolutely intended. The most expensive site is eHarmony and it actually gets very poor reviews. To become a member you must take a very long personality exam to see if they will even allow you to join. And if you do get approved you do not have full access to the members. You are only allowed to communicate with the few members they send you who match your personality profile. Even then the communication is minimal where you may only ask and answer multiple choice questions for a time being. In my opinion, it is ridiculous and completely takes away from any possible romantic connection.
You won't find as many reviews on PlentyofFish.Com because it is free and therefore no one will benefit from putting up links to this dating site. But if you are single you have nothing to lose, I would start here. Some people might believe that only poor people will be on this website since it is free. I beg to differ. I think you will find the smartest people on this website.
There are thousands upon thousands of niche dating sites. You can find a dating site for anything. For example, you might come across a dating site for environmentalists. And that site might boast an impressive member list of hundreds of thousands. What they don't tell you is that these members are from a pool belonging to a group of dating sites. It begins with an online dating software program. Website owners sign up for the software, create a new base page for their niche and tie it in to the main database of members. So while you might join a site for environmentalists, you could end up meeting someone on that site who joined another site for singles who love bondage.
Have any comments? Post them below. Be respectful and courteous. Rude remarks and slander of any kind will be removed.