We are home of the Original and Best Selling
"How to Get Your Ex Back" Click Here
Dealing With Break-Ups
- How To Get Your Ex Back Fast
My Story

Hi, I'm Chase Oliver and I'm 32 years old.

I was engaged to a woman named Sara, whom I was in love with more than anything...

And one day, completely out of the blue - she broke things off

She said she wasn't ready and that she needed time, and she didn't know how long it would take.

I was completely devastated. I mean, we had even had names picked out for our future children!

My whole world was flipped upside-down.

But then something very strange happened... Read the Rest


---

Romantic Resorts, Inns, B&B's and Lodges in Wisconsin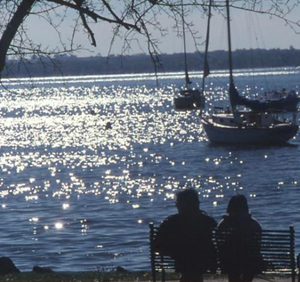 Grand Geneva Resort & Spa, in beautiful Lake Geneva, Wisconsin. Home to 36 holes of championship golf, relaxing spa services at Well Spa, as well as hiking, horseback riding and more. Ristoranté Brissago and Geneva ChopHouse offer creative culinary experiences and award-winning service. Tucked within historic Lake Geneva, Grand Geneva ResortSM is one of only three AAA Four-Diamond resorts in Wisconsin. An enchanting landscape of rolling hills and pristine views awaits you! Resort highlights: * 355 elegant guest rooms * Three magnificent dining options * 50,000 square feet of event space * High-tech amenities * Expansive views * Frank Lloyd Wright-inspired architecture * Personalized luxury service Recreational activities: * 2 championship golf courses * THE WELLsm Spa and Fitness Center * Indoor and outdoor Tennis * Indoor and outdoor swimming pools * Moose Mountain Falls, our indoor/outdoor waterpark * The Mountain Top Ski and Snowboard park * Horseback riding * Hiking paths * Mountain bike riding (rentals available) * Two-person motorized boat, for couples only * Hay or sleigh rides, seasonally Whatever the time of year, our visitors are always discovering something new - from a hillside turning crimson in autumn to the joys of Christmas in the Country, our annual winter celebration from Mid-November through the Holidays. In every season, you'll know you are enjoying the rewards of staying at one of the nation's premier vacation destinations. And best of all, Grand Geneva is easy to reach, just a short drive from Chicago and Milwaukee.

Visit The Grand Geneva Resort Website
Get Map
Just Using One Of The Secrets In The Travel Secrets Guide Could Save You Hundreds, Even Thousands, On Your Next Trip Or Vacation.
Click Here To Learn More!
Fox Hills Resort, Mishicot, Wisconsin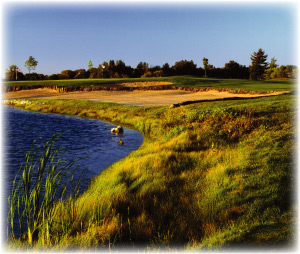 Fox Hills Resort is a beautiful 750-acre, full service resort in an ideal setting for year round recreation and entertainment. Whether you are considering us for business or pleasure, our goal is that you will find our warm Wisconsin hospitality professional, friendly, and dedicated to meeting your every expectation. While we feature one of Wisconsin's finest golf facilities with 45 holes of Challenging golf. This is not the only highlight you will find at Fox Hills Resort. We feature two indoor and two outdoor swimming pools, fitness center, The Oasis Spa, dining and live weekend entertainment, and a changing array of activities for every season. We also have one of the largest conference and meeting facilities in Northeast Wisconsin. Fox Hills Resort offers Wisconsin's best package values and is always a great getaway and always in season! Fox Hills Resort consists of 336 beautifully appointed Lodge Rooms & Villa Suites. Find relaxation in our accommodations which are perfect for your much needed getaway. Get ready to enjoy the many amenities that Fox Hills Resort offers. Enjoy everything from 45 holes of Championship Golf to our 4 pools, fitness center, and spa services. Experiences seasonal recreational activities including tennis, horseshoes, basketball, volleyball, biking, snowshoeing, and cross country skiing. Visit the many area attractions including charter fishing on nearby Lake Michigan, a scenic ride to Door County, or visit Lambeau Field. The possibilities are truly endless!

Visit The Fox Hills Resort Website
Get Map
Just Travel Agent Reveals Simple And Highly Effective Strategy How To Get Free Airline Tickets and even FREE Vacations!
Click Here To Learn More!
Percheron Paradise, Norwalk, Wisconsin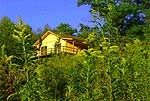 We are a secluded getaway resort near La Crosse, Wisconsin. To help you get around our site just click on the pictures on the right. They will take you to that building where you can view more pictures and check out our rates. Just in case you are planning a romantic weekend getaway to Wisconsin or are looking for the perfect secluded honeymoon retreat or just a nice relaxing vacation, just for the two of you, you have found it. Built exclusively for couples to escape from the world. We are only 1 1/2 hrs. from Wisconsin Dells, 2 hrs. from Madison, 3 1/2 hrs. from Milwaukee, Green Bay, Dubuque and Minneapolis and 4 1/2 hrs. from Chicago. We are so unlike any Country Inn, B & B, cottage, cabin or motel and hotel. So if you are planning to travel to Wisconsin, come check us out. You will be glad you did! A place to relax, reunite and rejuvenate! Far from the madding crowd! We're nestled in the hills of the coulee region in western Wisconsin. Truly God's country, our little piece of heaven on Earth. We have built 4 very unique chalets and a bungalow which are remotely scattered in the hills of our private and secluded 200 acres. Each exquisite in design and decor. Designed for couples in a very romantic setting. Open year round to enjoy each season. From the blooming of springtime, to the full foliage of summer, to the scenic beauty of the fall colors, to the snow glistening like diamonds on the hillsides in winter. It has breathtaking views. Whether you like watching the sunrise or sunset or sitting under a moonlit sky with millions of stars shining above, you'll enjoy the view. Have a picnic in the middle of a field, curl up in front of a cozy fire or relax in a bubbling whirlpool. A place to renew your spirit and body and dream with your eyes open. A place where memories are made. A place to fall in love all over again.

Visit The Percheron Paradise Website
Get Map
Click here if you would like to list your romantic establishment.