We are home of the Original and Best Selling
"How to Get Your Ex Back" Click Here
Dealing With Break-Ups
- How To Get Your Ex Back Fast
My Story

Hi, I'm Chase Oliver and I'm 32 years old.

I was engaged to a woman named Sara, whom I was in love with more than anything...

And one day, completely out of the blue - she broke things off

She said she wasn't ready and that she needed time, and she didn't know how long it would take.

I was completely devastated. I mean, we had even had names picked out for our future children!

My whole world was flipped upside-down.

But then something very strange happened... Read the Rest


---

Romantic Resorts, Inns, B&B's and Lodges in South Carolina
The Inn at Palmetto Bluff, Bluffton, South Carolina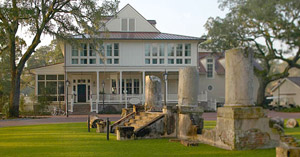 A South Carolina Golf Resort & Spa Like No Other… Situated in the picturesque South Carolina Lowcountry along the beautiful May River, The Inn at Palmetto Bluff Resort is the embodiment of all that is graceful, comforting and romantic about South Carolina. Our peaceful retreat, which pampers you with luxurious resort lodging accommodations, distinctive cuisine and stimulating adventure, is the newest addition to world-renowned Auberge Resorts. Come and enjoy South Carolina's finest Resort & Spa. For The Perfect South Carolina Resort Location. Just minutes from Savannah and Hilton Head Island in beautiful Bluffton, our Inn offers the seclusion of a private resort with the ease of accessibility to South Carolina's Greatest Golf where unparalleled personalized attention and exceptional privacy go hand in hand. The Inn at Palmetto Bluff, is the new Jewel of South Carolina golf resorts, 'Has it All!' Set amidst flowering gardens, breathtaking sunsets, and framed against the majestic Southern Carolina Lowcountry, the Inn at Palmetto Bluff Resort provides a spectacular setting for your next Southern Carolina Golf vacation. Step inside one of our spacious guest cottages and experience the ultimate in South Carolina Vacation accommodations. Handsomely designed to celebrate South Carolina's rich architectural heritage, our 50 Cottages and Cottage Suites and 5-25 Village Rental Homes greet you with genuine pine floors, high vaulted ceilings, cozy fireplaces, and spacious screened verandas. Generously appointed lodging accommodations feature premium fixtures, hi-fidelity home theater systems, fine bed linens and upscale personal care amenities. You'll feel right at home as you gaze out of your window at panoramic vistas of natural beauty of South Carolina.

Visit The Inn at Palmetto Bluff Website
Get Map
Just Using One Of The Secrets In The Travel Secrets Guide Could Save You Hundreds, Even Thousands, On Your Next Trip Or Vacation.
Click Here To Learn More!
Litchfield Plantation, Pawleys Island, South Carolina

Litchfield Plantation is an extraordinary South Carolina Country Inn retreat on the principal 600 acres of a 1750s coastal rice plantation. It has been meticulously transformed into a country inn, with some of the most exceptional Pawleys Island SC accommodations you will ever encounter. Gourmet dining is also available in our South Carolina Resort Carriage House Club. Litchfield Plantation offers the exceptional accommodations of a unique country inn, with four categories of rooms, all very distinctive, to suit your individual needs and preferences. Accommodations at the Litchfield Plantation are all equipped with king-size, queen-size beds or twin beds, private baths, cable TV, and voice-message/data port telephones. Furnishings vary according to the character of each unit. The four categories of rooms at our Pawleys Island Bed & Breakfast are: Estate Suites, exceptionally furnished and spacious, in our Plantation House and Guest House. Deluxe and Standard Rooms, comfortable accommodations in our Guest House and Villas. Litchfield Plantation is ideal for corporate retreats as well as individuals, couples and families preferring accommodations in a quiet, secluded setting. For your added enjoyment, each room also has direct access to a comfortable living room, dining room and a fully equipped kitchen where you can meet and mingle with your fellow guests. Gourmet dining is available in our acclaimed restaurant, The Carriage House Club.

Visit The Litchifield Plantation Website
Get Map
Just Travel Agent Reveals Simple And Highly Effective Strategy How To Get Free Airline Tickets and even FREE Vacations!
Click Here To Learn More!
Daufuskie Island Resort, Hilton Head, South Carolina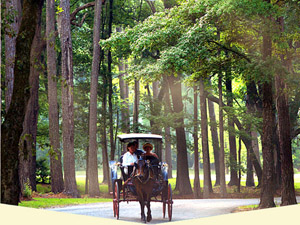 A Soul-Stirring Paradise Among Hilton Head Resorts Lose yourself in the vibrant beauty and captivating allure of Daufuskie Island Resort & Breathe Spa, where the everyday tensions of life seem to melt away. Discover your dream Hilton Head resort vacation - and the beach paradise you've been searching for. Indulge in our award-winning accommodations and bountiful recreation, set against a magnificent backdrop of unspoiled beaches and the blue waters of the Atlantic Ocean. As an exclusive Hilton Head Island resort, we offer spacious vacation villas, attentive service, and a magical setting: Photo Gallery * Located across from Hilton Head Island, on Daufuskie Island, South Carolina. * A scenic ferry ride from our Embarkation Center on Hilton Head Island. * 30 minutes by ferry to Savannah, Georgia. * 45 minutes by car to Savannah / Hilton Head International Airport (SAV). A World-Famous Destination For Your Hilton Head Island Resort Vacation. Select from secluded cottages, exquisite beachfront villas, and expansive vacation homes at our extraordinary resort in Hilton Head, South Carolina. Rejuvenate with a stimulating treatment at Breathe Spa. Polish your swing on our two championship golf courses. Or savor tempting steaks and seafood cuisine at The Stoddard Bistro, the perfect way to cap off a day of horseback riding at our equestrian center. It's obvious why we're a premier choice among Hilton Head Island resorts, boasting superb amenities. Escape to Daufuskie Island Resort & Breathe Spa, a luxurious golf and spa retreat on an unspoiled stretch of pristine beach. Discover why this family- and pet-friendly resort - nestled between Hilton Head Island and historic Savannah, Georgia - is the preferred destination for vacationers and business travelers.

Visit the Daufuskie Island Resort Website
Get Map
Click here if you would like to list your romantic establishment.