We are home of the Original and Best Selling
"How to Get Your Ex Back" Click Here
Prevent Premature Ejaculation
My Story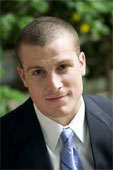 Hi, my name is Simon Taylor and I had suffered from premature ejaculation for years. My story on how I overcame premature ejaculation may interest you.
I am 29 years old and had been in numerous relationships in my 20's. In each and every one I experienced that horrendous moment when I prematurely ejaculated. If you had experienced it as many times as I have, you would know it is embarrassing and disheartening. Of course it is also frustrating to end a pleasurable moment of intimacy so quickly.
---

Romantic Resorts, Inns, B&B's and Lodges in Utah
Sundance Resort, Sundance, Utah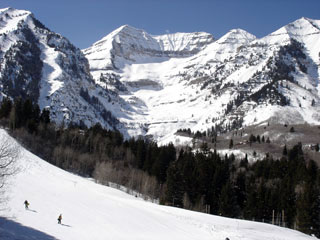 Watch the moon climb over Utah's Mt. Timpanogos from your cottage patio, or enjoy a fireside dinner with new-found friends in a mountain home, and you'll begin to appreciate what Sundance is all about. To understand what's here, you need to spend time in the beautiful spaces and the rustic interior of our cottage lodging community, just as you must spend time on the trails and slopes of the mountain to fully experience this wilderness preserve. The quietude here contrasts sharply with the bustle found at most Utah ski resorts. We offer resort lodging that harmonizes with the mountain and forest and reflects the overriding values Sundance was built upon. Each of our lodging units is uniquely appointed in a style that integrates with our mountain environment, including rough hewn wood warm tones and Native American accents. Be sure to consider all of the various activities you can enjoy while visiting Sundance resort. Find out what you can do while visiting Sundance Mountain Resort.

Visit The Sundance Resort Website
Get Map
Just Using One Of The Secrets In The Travel Secrets Guide Could Save You Hundreds, Even Thousands, On Your Next Trip Or Vacation.
Click Here To Learn More!
Green Valley Spa, St George, Utah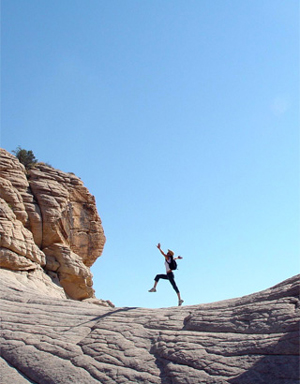 Green Valley has been described as the "best mid-sized spa in America" (by Spa Finder Magazine), "among the best spas in North America" (by Conde Nast Traveler), and one of the Top-3 spas in the world (by Travel & Leisure). But the endorsements we cherish most come from the countless guests who've told us that Green Valley is simply the most remarkable place they've ever stayed. Maybe it's our breathtaking hikes and adventures through the surrounding Red Rock Canyon country. Maybe it's our world-famous spa, or our award-winning golf and tennis programs – or the fact that we have the only 4-diamond accommodations in southern Utah. Or maybe it's simply because we foster a warm, casual, friendly atmosphere that's hard to find in today's era of soulless, corporate-run spas. We invite you to come and experience for yourself what makes Green Valley one of the world's elite spa resorts. Whether you want to stay for a night, or a week – to pamper yourself with stress-melting spa treatments, or re-spark your spirit with a Red Rock adventure – you'll find it here. And you just might find yourself again … at Green Valley Spa and Resort. Family-owned since its founding in 1985, Green Valley has become a world-renowned icon of spa luxury and innovation, with the only 4-Diamond accommodations in southern Utah, celebrated spa and wellness programs, and state-of-the art fitness, tennis and golf facilities and instruction – all set in a beautiful, sprawling property, against a backdrop of stunning red rock mountains and pristine nature. We offer guests a rose garden replete with 10,000 roses, a 20,000 sq/ft. spa center, a 4,000 sq/ft. indoor golf facility,170 professional, friendly staff members, dozens of spa/wellness options, 20 years of spa leadership, 19 tennis courts, 6 pools, and two ingenious chefs. But numbers can't quantify the most important thing Green Valley helps impart to our guests: a sense of peace, calm and health; a renewed connection with nature the inner self – call it "happiness" ...

Visit The Green Valley Spa Website
Get Map
Just Travel Agent Reveals Simple And Highly Effective Strategy How To Get Free Airline Tickets and even FREE Vacations!
Click Here To Learn More!
Sorrel River Ranch, Moab, Utah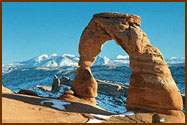 Sorrel River Ranch Resort is proud to be the only four-diamond hotel and spa resort in Moab Utah. With an unparalleled location on the Colorado River, we invite you to bask in the resort's isolation, relaxing atmosphere and scenic views. Featuring luxury lodging accommodations, outdoor activities and amenities, day spa, gourmet dining at The River Grill Restaurant, our guest ranch is Moab Utah's finest resort. Our guest ranch also plays host to group retreats, company outings, seminars & business conferences, with comfortable, luxury meeting rooms and has the only meeting facilities in Moab Utah with high-speed Internet access. The resort is a beautiful location for indoor or outdoor wedding ceremonies and wedding receptions. Whatever the event, Moab lodging and hotel accommodations, superior service, fine dining and scenic location are at their best at Sorrel River Ranch Resort. For the ultimate vacation we offer a variety of inclusive Vacation Packages that combine luxury accommodations with outdoor adventure and pampering at the new Health Spa. Our ranch resort and hotel offers Moab Utah's widest variety of room types, from spacious, luxury family suites with lofts to deluxe river view rooms with hydrotherapy bathtubs. All rooms have kitchenettes and are tastefully decorated in a Western theme. There is a reason Sorrel River Ranch Resort & Spa has been rated by AAA as the only four-diamond hotel in Moab, Utah – come see for yourself why.

Visit The Sorrel River Ranch Website
Get Map
Click here if you would like to list your romantic establishment.